1. Request A Quote
Your journey to finding your solution to solar begins here!

Fill out the online form and send details about your site, including your electric bill.

We will email you a customized Preliminary Estimate using Aurora Solar Remote Software (requiring no onsite visit), so you can begin seeing what solar can do for you and what it will cost.

When we combine Aurora's accurate remote site analysis with a customer's utility bill, we can confidently design and quote systems from our office.

Coordinate with your sales representative to find the system that fits all your needs!
2. Make Your Decision, Sign a Contract, and Begin Final Review
When you are ready to move forward with a solar PV system design, it is time to sign a contract and pay your 10% down payment—triggering the review process.
Review Process

Schedule In-Person Site Assessment
With the remote processes completed part of the review process is to assess your home or business's electrical setup. At the scheduled site assessment we take pictures on the ground of your potential equipment locations, conduit runs, and electrical panels. We encourage you to be there to ask questions and learn more about how solar will be connected to your site.

Conduct Drone Flight
With our FAA Part 107 Certified Drone Pilot taking pictures to create a to-scale three-dimensional model of your home using Scanifly's 3D modeling software.
This step is weather dependent and may be conducted at another time than the in-person assessment when the weather cooperates, which can be done with no supervision or time taken off of you.

Review Site Assessment Photos and 3D Model
After the site assessment is complete, our office will review the information gathered from your site. Here, we will double-check the solar array design to ensure it will fit or needs adjustment due to roof obstructions or dimension constraints. Assess and communicate our interconnection method, where your solar PV energy will save you money! If there are no issues, we can move on to the next step.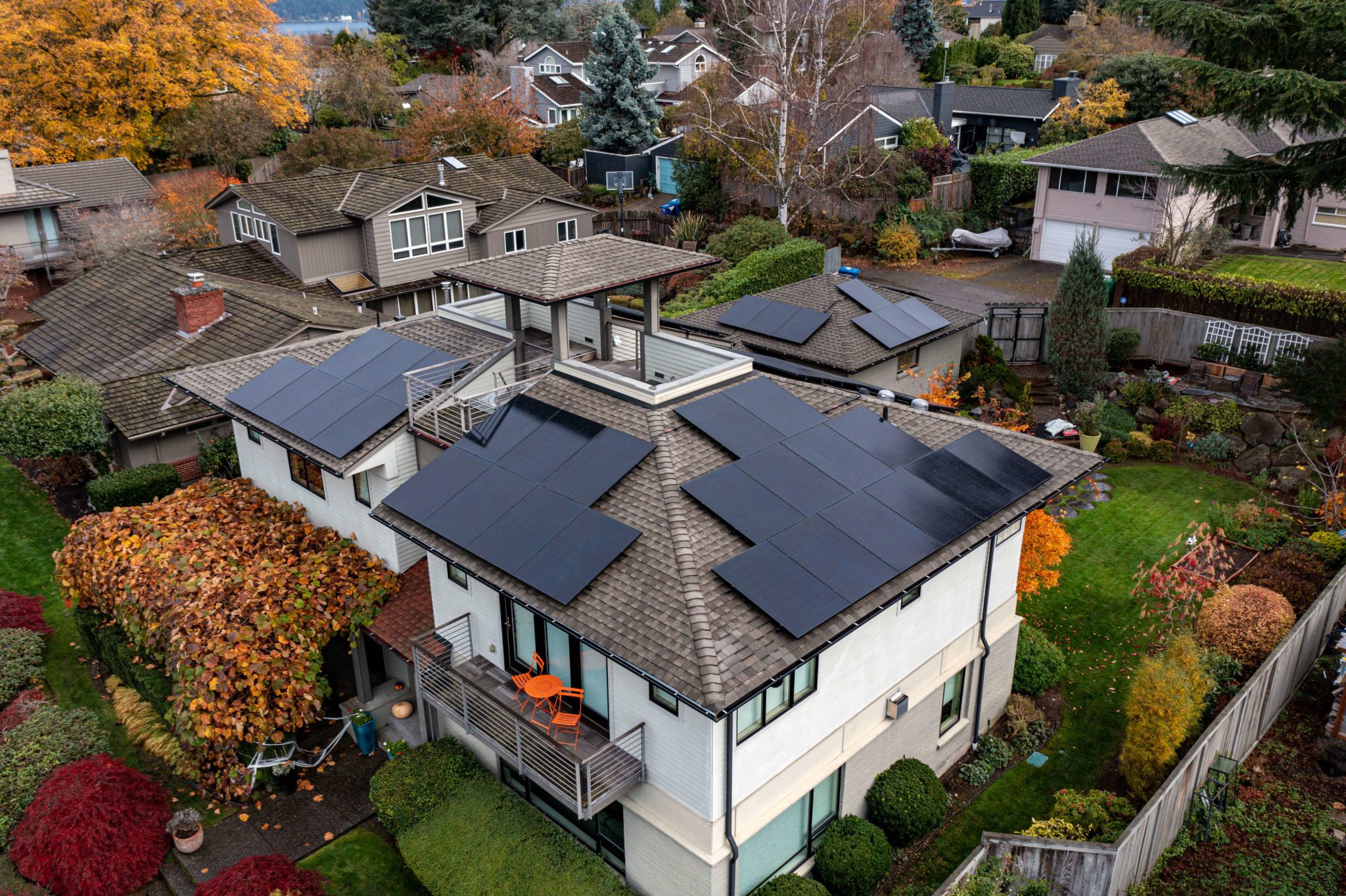 3. Schedule Your Installation Date
Once the review process is complete, you will pay 60% of the deposit to get on our installation schedule. In this step, we will also begin creating the documents associated with your project such as the single-line and site plan.
4. Installing your solar PV system and Passing Inspection

Residential projects take two to three days; larger projects take longer.

Our journeyman electrician needs access to the site's main electric breaker panel.

Roof work starts with roof attachments and ends with solar panels connecting all the wiring

Once installation is complete, we schedule the electrical within a day or two after installation.

Passing inspection means we can move onto our final step!
5. Final Deposit, Commissioning and Net Meter Installation

Pay final 30% of your deposit

Submit notice of completion (NOC) to utility, this triggers the scheduling and installation of your net meter!

We send over your owner's manual that contains all the documents pertinent to your solar PV system.
---
Time To Enjoy Your Solar Energy!

Check out our reviews
Head on to our Reviews page to see our customer's experience going solar with NWES!

Refer Your Friends and Family
Earn up to $500 per referral when they go solar with us!

Maintain Your Solar PV System
Please scroll to the bottom of our Products page to learn about our solar maintenance subscription. Cleaning your array is critical to ensuring your solar energy generation is at maximum capacity.