Solar Energy Equipment
NWES selects the highest quality components to pair with our expert craft. We have carefully chosen these brands of solar panels, inverters, and related solar energy equipment. Our Washington State solar energy company will design your solar system to match your unique project and site best. Read on to learn about solar energy equipment.
Custom Solar Module Selection
Northwest Electric and Solar can install any solar panel (also known as solar modules or PV modules) that has caught your eye! Using our remote design software Aurora Solar, we can input whichever solar module and design an array for you with accurate energy generation and panel characteristics taken into account.
---
Enphase Microinverter System
We design the solar PV system with microinverters when the roof arrangement is more complicated due to multiple small roof sections or shading. Microinverters are mounted under the modules on the roof, creating flexibility for the design to utilize your roof space to generate the most power.
Microinverters make it easier to add more panels to expand the solar system size in the future, so be sure to let us know if that's your plan.

Enphase systems are managed by their intuitively designed app. Be just a tap away from tracking how much energy you're producing and using

Enphase Energy Systems include built-in Rapid Shutdown keeping utility workers and first responders safe

Burst Mode technology captures energy in low-light conditions, optimizing your production at all times.
---
Inverters and Optimizers
We design the solar PV system with SolarEdge inverter and power optimizers when the solar array design allows for six or more panels placed on the same roof space.
SolarEdge's inverters HD-Wave technology comes with a built-in DC safety switch, integrated rapid shutdown and features a standard 12-year warranty which at NWES is extended to 25 years.

Higher efficiency at a lower cost compared to microinverters

Built-in module-level monitoring

Small, lightweight and easy to install
---
Track your production with online monitoring
Our micro and string inverter systems come built-in with monitoring so you can track how much you produce. Monitoring is a crucial component of maintaining your solar production at maximum capacity. See when a panel stops producing so we can come out and troubleshoot or replace a failed component. Or, if debris has accumulated, affecting your energy output, prompting a cleaning of your array!
Enphase Monitoring
The solar energy production data arranges into visual charts and graphs that you can view on your desktop or mobile app. Here is an example of what you would see with Enphase's Enlighten monitoring app on desktop
SolarEdge Monitoring
The solar energy production data arranges into visual charts and graphs that you can view on your desktop or mobile app. Here is an example of what you would see with SolarEdge's monitoring app on desktop
---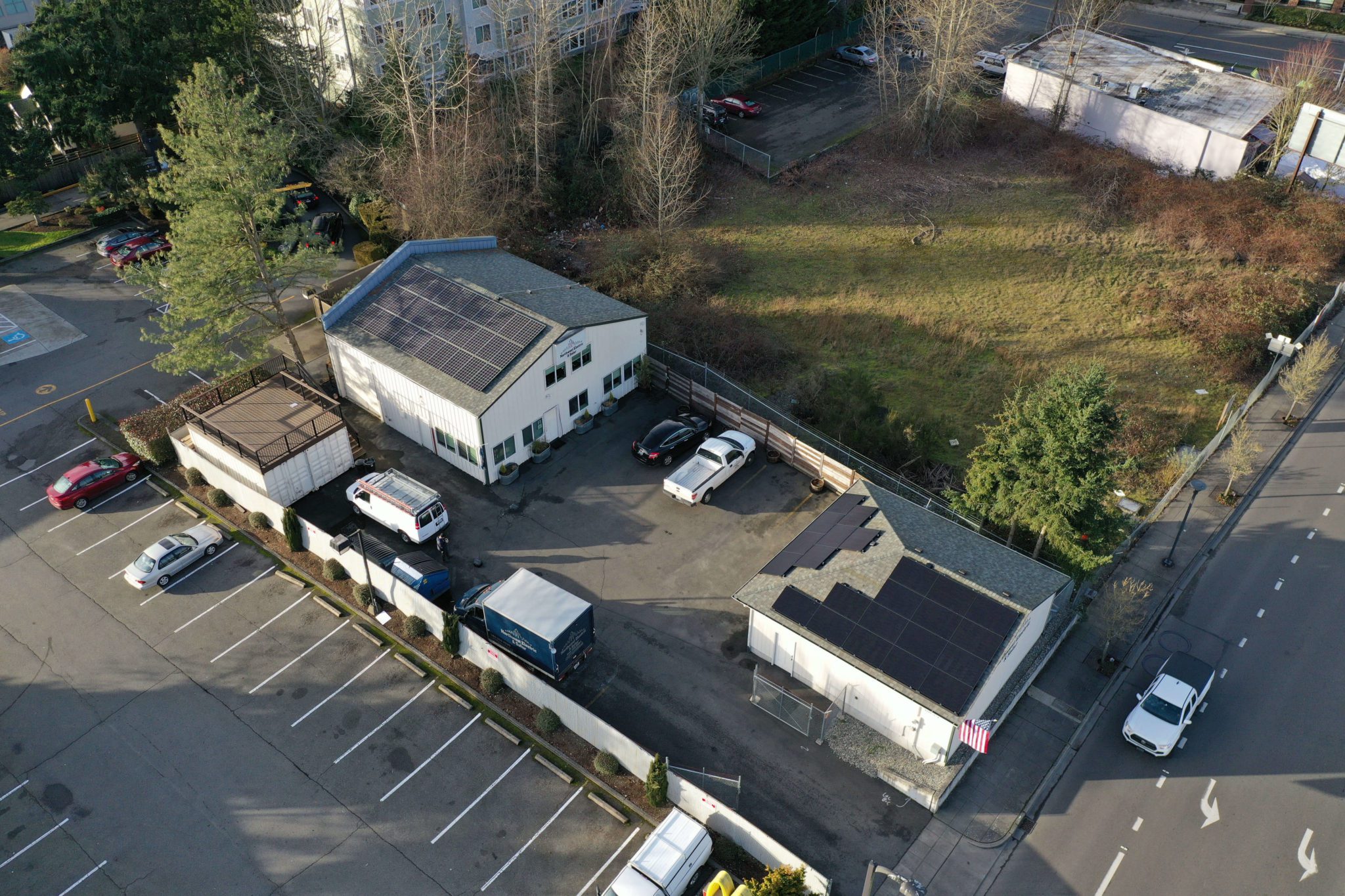 NWES Solar Monitoring
We use SolarEdge inverters at our shop thus we utilize SolarEdges monitoring platform! Click on the button below to check out our dashboard/layout and see our solar array production in real-time!
---
Roof Attachments
Depending on your roof and the solar panel brand, we match the best footing to attach your solar array to your roof. The most common roof types are composite shingle or metal. For a shingle roof, we drill into the rafters through the roof surface and attach the footing, sealing around the footing to prevent leaks. For a standing seam metal roof, we attach clamps onto the standing seams. No matter which style, you can rest assured your system will stand up to the elements (including strong wind), and your roof will remain waterproof and structurally sound.
IronRidge provides custom engineering for your mounting and railing system using your roof details and location. The result is structurally sound and can withstand up to 100 miles per hour wind and snow loads for your site. They are part of one of the largest solar mounting solution providers globally, Esdec, which makes their warranty very bankable.
For composite roofs, attachment points go every four feet. Each attachment features IronRidge's Three-Tier Water Seal with multiple layers of protection against water intrusion described in this tech brief. Rails are of marine-grade aluminum alloy then protected with an anodized finish. Rail shape functions to resist twisting in the wind. The result is Designed and Certified for Compliance with the International Building Code & ASCE/SEI-7. To learn more, see IronRidge's Pitched Roof Design Guide or explore their website for ground mount or other situations.
Our Tesla solar panel installation services in Washington State mount Tesla solar modules using proprietary Tesla roof attachments.
Pairing solar PV with metal roofing is a wise decision. A roof-mounted solar plant is a significant investment! Modules today typically have an average service life of more than 30 years.
S-5! Offers a Variety of Engineered Solutions for mounting solar PV and Related Components on Both Standing Seam and Exposed-Fastened Metal Roofing
---
Required External Equipment
Net Meter: The meter determines how much energy you draw from the utility and ultimately what determines your bill. If you have a solar system, it measures both the electricity the utility delivers to you and the excess you send to the utility when your solar system produces more than you are using. A bidirectional net meter is a requirement for Net Metering incentive programs.
Inverter: The installation for inverters requires them to go next to the service meter; whether you want to install the inverter outside or inside, it is a requirement to have an easy means of shutting down the solar array in case of a fire emergency. If the inverter is installed inside, we must install a service disconnect outside to meet code requirements.
Emergency Disconnect: Every solar system has a clearly labeled external on/off switch for safety purposes. Depending on Authority Having Jurisdiction (AHJ), the codes required for installing solar vary from state to state, city to city, and county to count. An emergency disconnect on all solar PV and battery backup install allows emergency responders and utility workers to quickly and safely shut down the energy generating systems at your home or business.
Conduit: Conduit protects the wires carrying power from solar and related equipment. The conduit is installed from the roof down to the equipment on the exterior and inside the building.
*Pictured here from left to right is the Solaredge inverter, emergency disconnect, and utility Net Meter.
---
Maintenance By NWES
Our Washington State solar energy company will come out twice yearly to perform routine maintenance on your solar PV array. Maintenance includes
Cleaning of all modules
Inspection of all electrical wiring and connections
Examination of any damage or corrosion to all array components
Documentation of system output
Inspection of any new vegetation or obstacles that could affect system performance
Annual Maintenance Subscription
For $1000 annually, the NWES crew will come out twice a year and clean your solar panels and inspect the solar system.
Price does not include sales tax which must be added based on location.