We are here to electrify our world, together
Northwest Electric and Solar LLC is a full-service Washington State commercial and residential electrical contracting company focusing on clean energy, including solar photovoltaic (PV), energy storage, electric vehicle charging, and energy efficiency. Partnering with homeowners, commercial businesses, and communities, we can make a difference one install at a time.
---
Our Mission
Northwest Electric and Solar's mission is to modernize Washington State's electrical infrastructure. Deploying renewable energy technologies to build a sustainable future where we control how we use, generate, and store our electricity.
Values

Local Involvement
Build on the strong relationships we've developed and the reputation we've earned to foster wider adoption of sustainable technologies.

Reliability
Ranked the #1 Solar and Energy Storage Contractor in the state of Washington for back-to-back years.

Honesty
We provide a no-pressure sales process designed to ensure you receive a system that meets your needs/goals.

Continuous
Improvement
Adopting new technologies and applying best practices to advance industry development

Expertise
We actively train and coach our entire company, from sales and office staff to our installation team, to deliver the best possible customer experience.

Adaptability
The energy industry constantly changes due to external factors like new laws, geopolitical conflicts, or technological disruptions. We are buckled in and ready to ride on the solar coaster for as long as we need to as we push for electrification.
Our Vision
When we accomplish our mission, we will see an interconnected and energy-abundant Washington State community that operates on carbon-free electricity—setting the example for other states and countries to follow as we combat the climate crisis that affects all of us and our future generations.
---
Meet the family
Owner CEO and Master Electrician Derek started the company in 2011, using a decade of electrical experience with commercial and residential firms. Responsible for setting the standard of excellence here at NWES, ensuring that our teams build systems better than "to code" by using the best, not simply adequate, methods and products in all our projects. Derek has built strong relationships with the local jurisdictions and utilities, not one to sit back and wait for the industry to keep up with where he thinks it should be. He's held multiple classes at our offices, teaching inspectors and utility professionals about the latest advances in technology, particularly his knowledge of the interconnection of Tesla's Powerwall battery system.
---
Meet the NWES Team
We all live in Washington State; we are here to make it better than when we found it and share our success with you, our neighbors, friends, and family. Get to know who you might be working with and who will help electrify your world!
Alyssa Sprague
Office Manager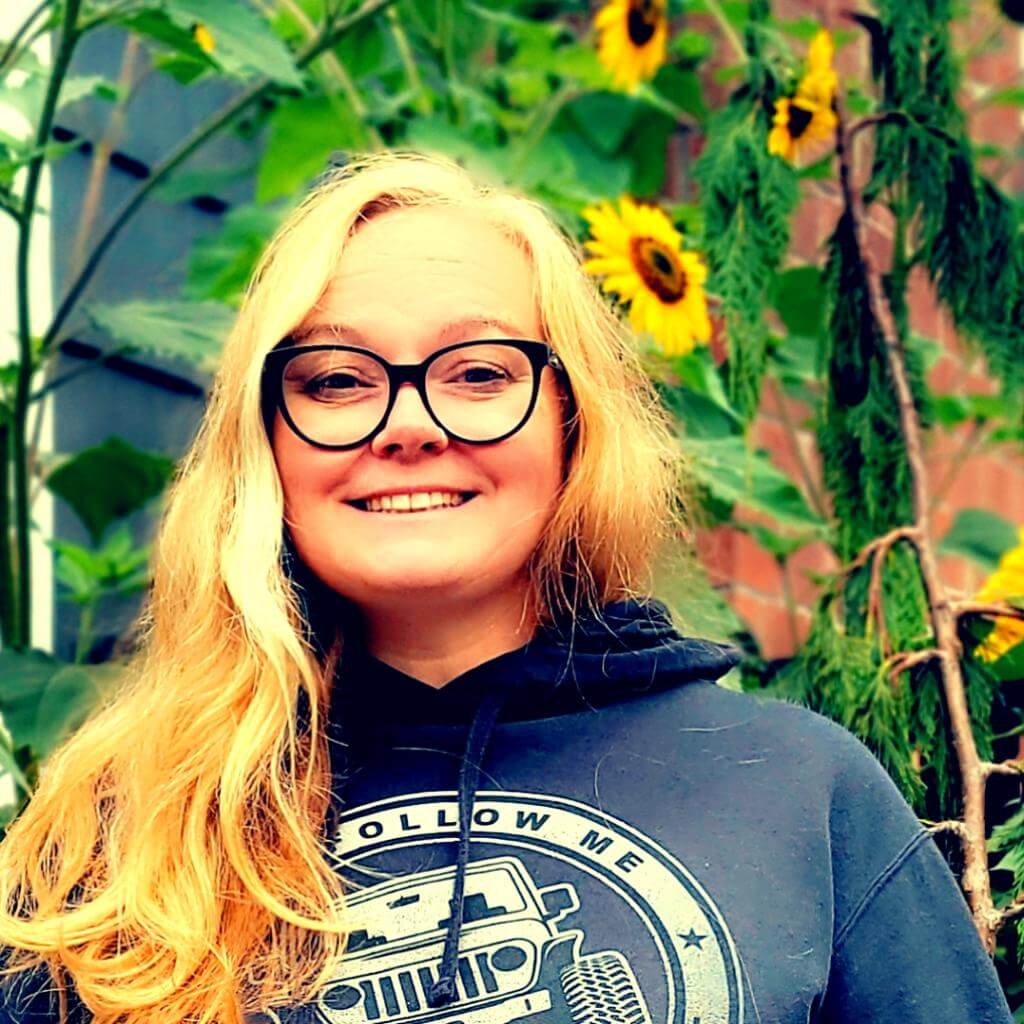 Cheryl Sorensen
Accounting
Jeramy Harstad
Office Administrator
Ian Robinson
Energy Program Manager
Josh Peck
Energy Project Manager
Giancarlo Angulo
Energy Project Manager
Teemu Karvonen
Energy Field Manager
Manuel Larrain
Marketing Operations Manager
Sam Smith
Energy Sales Manager
Adam Stryker
Residential Manager
Alex Sheridan
Warehouse Manager
Michael Rostad
Lead Solar Installer
Cameron Smith
Lead Service Electrician
Evie Junior
Residential Electrician
Jeff Laszewski
Service Manager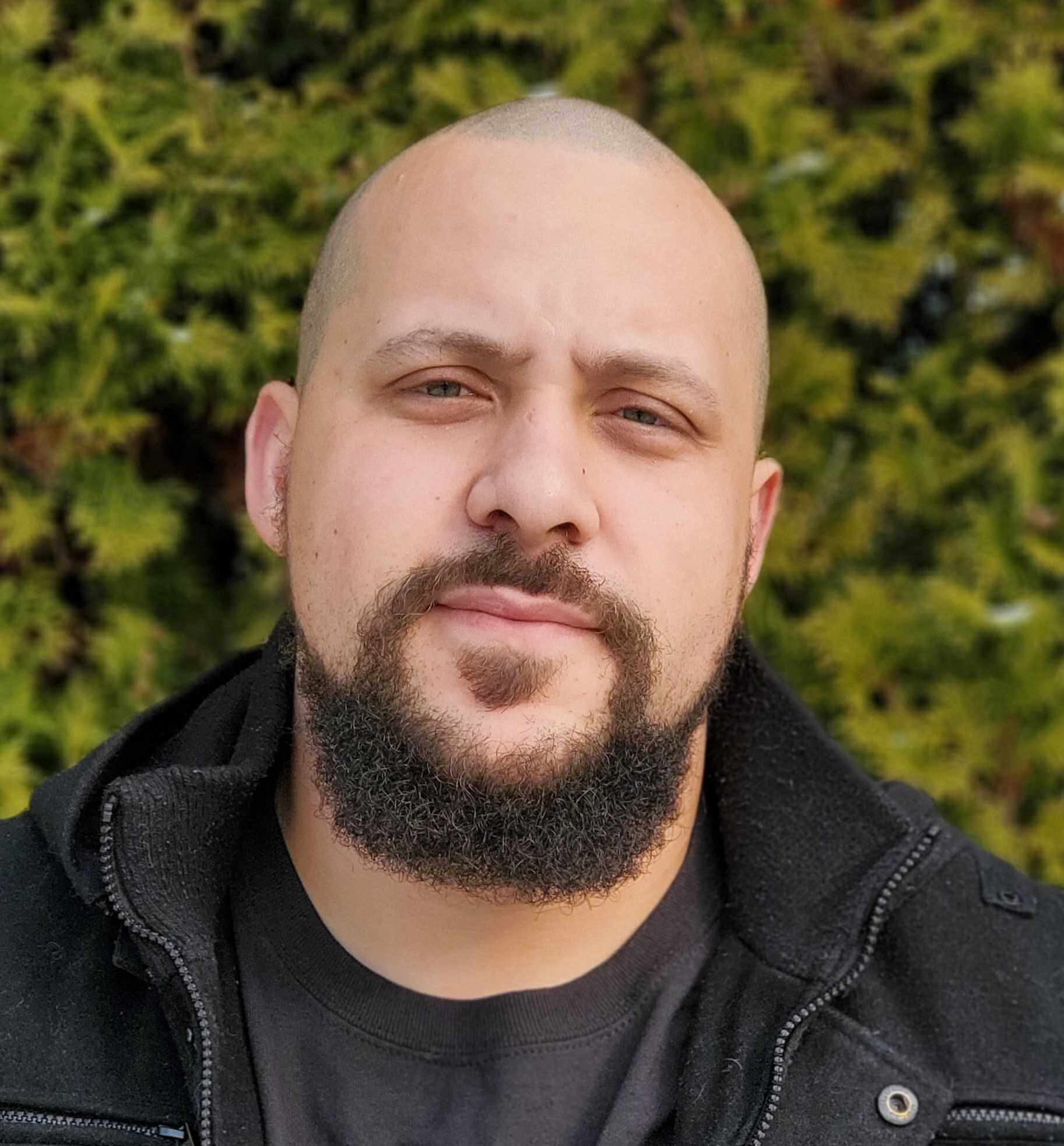 Shaun Washington
Lead Service Electrician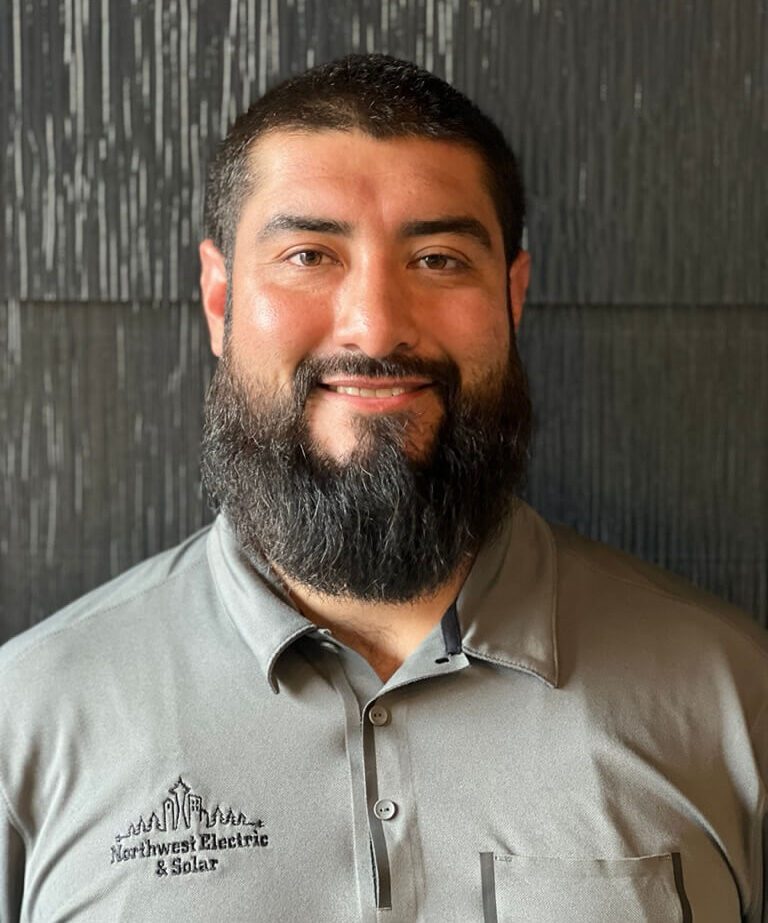 David Ramirez
Lead Solar Installer
Steve Cole
Lead Solar Installer
Jeremy Voss
Lead Residential Electrician
Jonathan "JP" Palacios
Solar Sales
Travis Peterson
Electrical Apprentice
Ari Munkhbat
Service Journeyman
Rob Holzinger
Lead Service Electrician
Parker Fitzhugh
Residential Apprentice
Max Usen
Energy Field Service Technician
Xander Olsen
Residential Apprentice
Ian Crilly
02 Service Journey-level Electrician
Anton Bingham
Energy Apprentice
Isaiah Hinojosa
Residential Apprentice
Cameron Rowley
Energy Foreman
Paul Brunt
Energy Apprentice
Blake Berlin
Energy Apprentice
Theo Frare-Davis
Solar Sales
Jacob Field
EVC Project Manager
Reid Smith
Energy Apprentice
Ian Vautrin
Energy Apprentices
Justin Jackson
Energy Apprentice
Will Wilson
Residential Apprentice
Jaime Sanchez
Solar Apprentice
Jon Madsen
Warehouse Assistant
Denis Vasilyuk
Solar Apprentice
Ron Ledesma
Residential Journeyman
---
Pets of NWES
Olaf
Luna
Archie
Hank
Einstein
Princess
Quincy
Oskar
Edison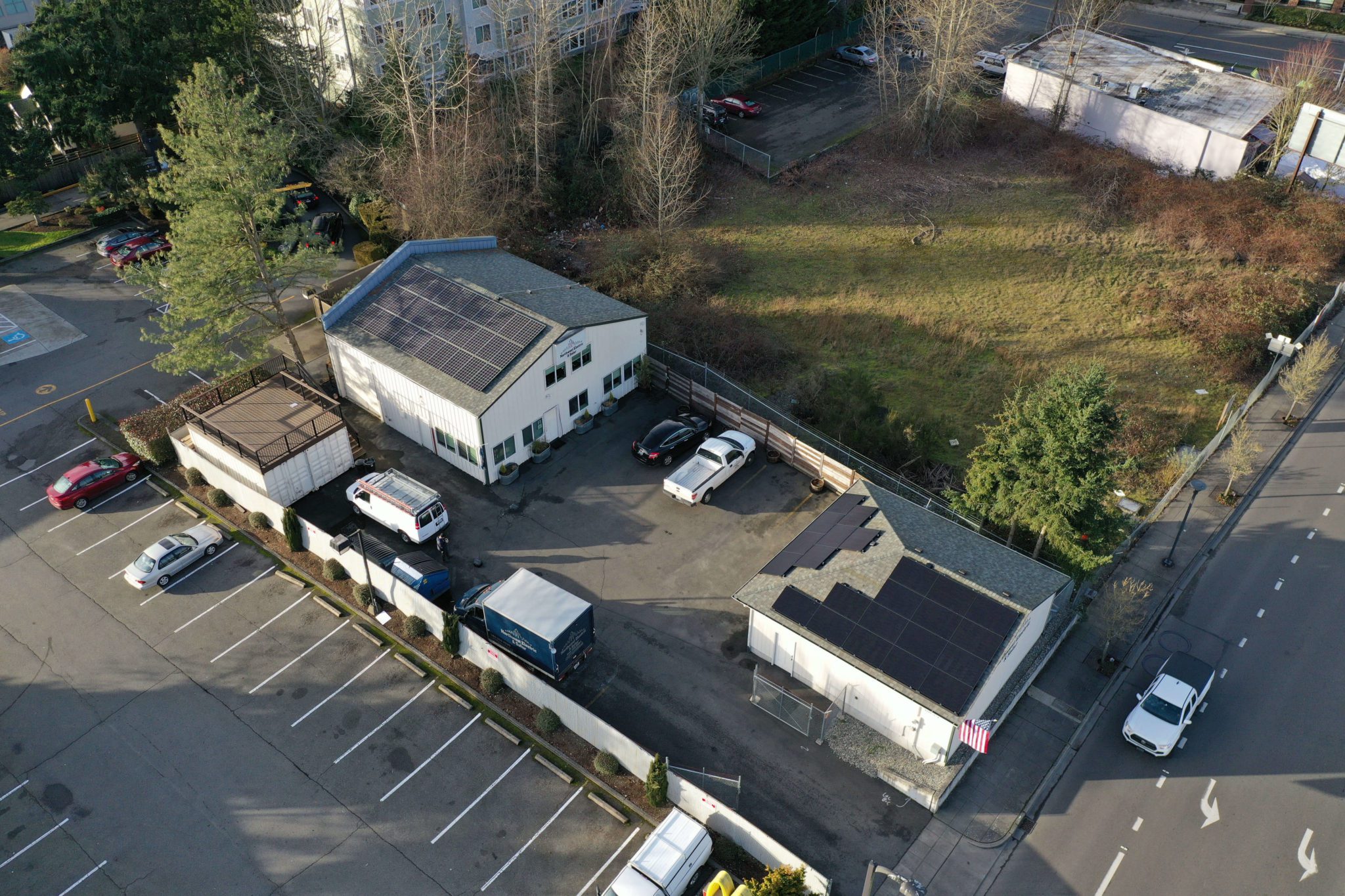 About the Office
Exemplifying an all-electric building that runs on solar energy, our Kenmore office features solar PV systems on the roofs of the main office and the energy office. We have three EVs regularly at the shop, two Teslas and one Rivian. LED lighting, ductless heat pump, and polished concrete floor keep our energy use low, allowing for maximized usage of the solar energy we generate on-site.
If you drive an EV, we invite you to come by our shop and charge up on solar energy! While you wait, you can meet the team and the office pets and have a freshly brewed coffee or tea! If you are reading this during the day, you can see how much solar energy our office produces in real time! Look at our energy production monitoring by clicking on the button below.
---
Utility Affiliations
Northwest Electric and Solar have installed hundreds of projects across the region, meeting all utility standards and requirements, resulting in hundreds of satisfied customers. Each utility offers special incentives for electric vehicle charging, energy efficiency upgrades, solar panels (solar energy), battery storage, or other types of electrical improvements. Please explore your utility's web pages to learn more. You can count on Northwest Electric and Solar's expert electricians to get your job designed, permitted, and inspected.