Protecting your wires
Conduit serves as the tubing that houses and protects wires as they connect pieces of electrical equipment. Regarding home energy management systems, running conduit properly is vital to a safe and efficient installation.
Code and types of conduit
The National Electrical Code (NEC) defines a conduit body as "A separate portion of a conduit or tubing system that provides access through a removable cover(s) to the interior of the system at a junction of two or more sections of the system or a terminal point of the system. Common types of conduit include Rigid Metal Conduit (RMC), Electrical Metallic Tubing (EMT), and Flexible Metal Conduit (FMC)
Painted Conduit
Conduit is painted purely on aesthetic terms. Especially with black composite shingles or metal roofs, having black conduit alongside all of our black solar panels and racking looks excellent! It does come at an additional cost since it takes time to spray paint the conduit efficiently without marking the roof, and there is still the requirement of solar labels on the conduit for code adherence.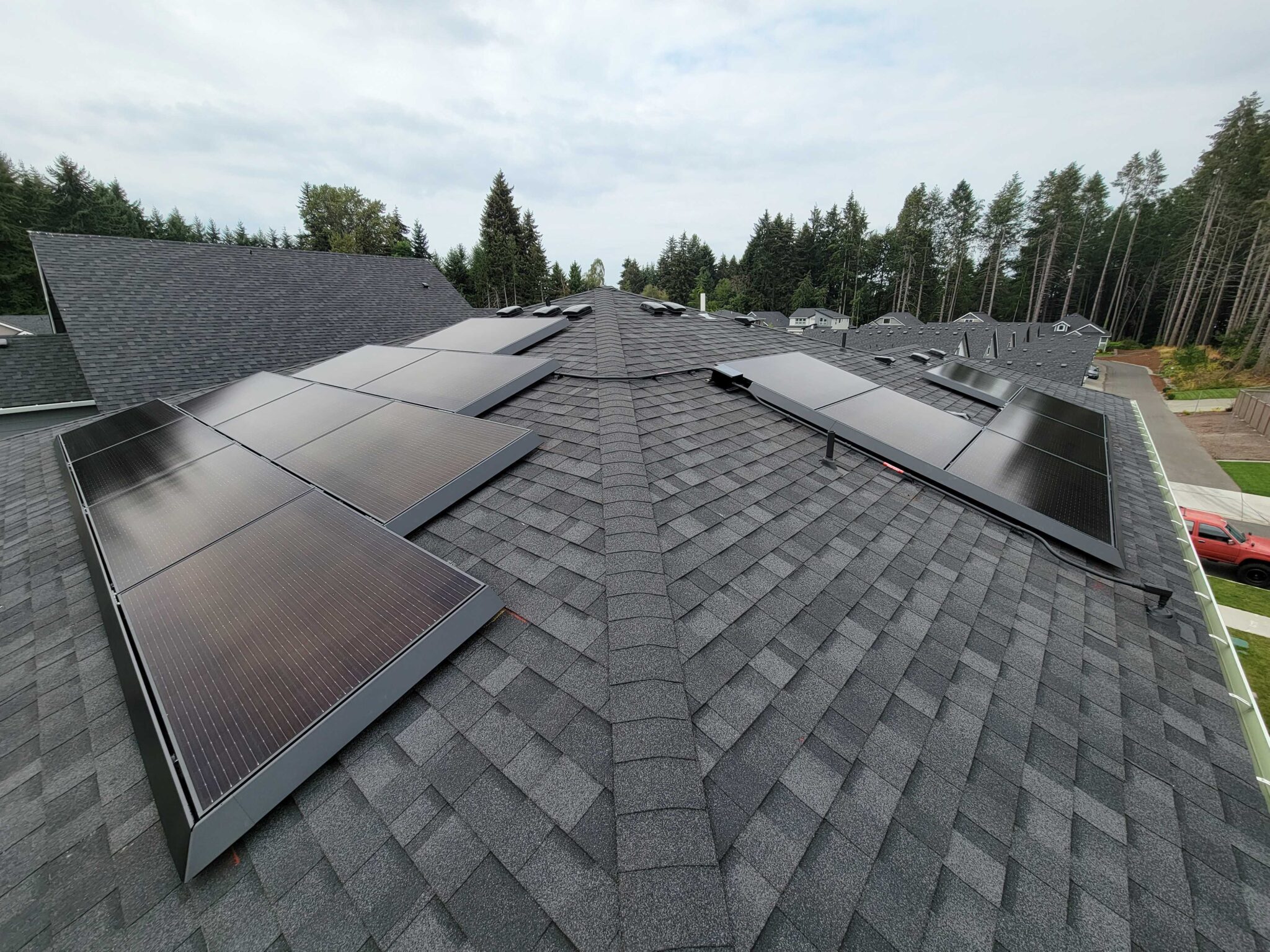 Hidden Conduit
A hidden conduit is when the conduit passes inside an enclosed space protecting it from exposure to the elements. We can hide conduits in the attic of a home or inside the walls. A trench hides conduit underground if there is a need to connect two buildings' electrical equipment or a ground-mounted array to the house.
New construction or remodels are ideal for running conduits hidden in the walls. This is because sheetrock is typically removed during construction, and the conduit can be installed without breaking the wall.
Conduit applications for:
Here we cover the types of conduit found in each of our services for Solar, Battery, and EV charger!
Solar
Solar panels on the roof need to connect to the equipment on the ground level. EMT conduit is the standard solution to safely transport the solar energy-carrying wires to the inverter and other electrical equipment. 
Battery Backup
Connecting batteries to the Backup Gateway requires an EMT conduit if the conduit is surface mounted. Between the various amount of battery equipment, we will use EMT to connect each piece safely.
EV Charger
FMC and EMT are typical for installing EV chargers and NEMA 14-50 outlets. Used in conjunction, they allow installers and homeowners to find the ideal location for the EV charging point.
Bends
Bends are what set electricians apart. You will be able to notice if a conduit isn't bent correctly. A proper conduit installation must follow the curvature and angles of the area it travels through.