Your One-Stop Shop for EV Charger Solutions
Get Your EV Charger Quote Here
Fill out our free estimate form to begin working with our EV Charger team and find a solution for your home or business!
Buy and Book Your EV Charger Installation Now!
Follow the link below to provide photos, choose your EV Charger location, and pay for your installation in one place. If you want to get a price for the installation, the fastest way is through the link below. Thank you!
Certified Tesla Wall Connector Installer
With our certified EV charger team for Tesla Wall Connectors, we ensure that your charger is installed efficiently, safely, and to the highest standards.
EV Charger Incentives
The purchase and installation of Electric Vehicle Supply Equipment (EVSE) which includes residential or commercial EV chargers is exempt from State Sales Tax in Washington ending 7-1-2025.
See the Dept of Revenue description of the exemption here.
Washington offers a partial Sales Tax Exemption on the purchase of a used Electric Vehicle or a new vehicle when the price is under $45,000.
NWES does not provide tax assistance or forms. Please consult your tax advisor.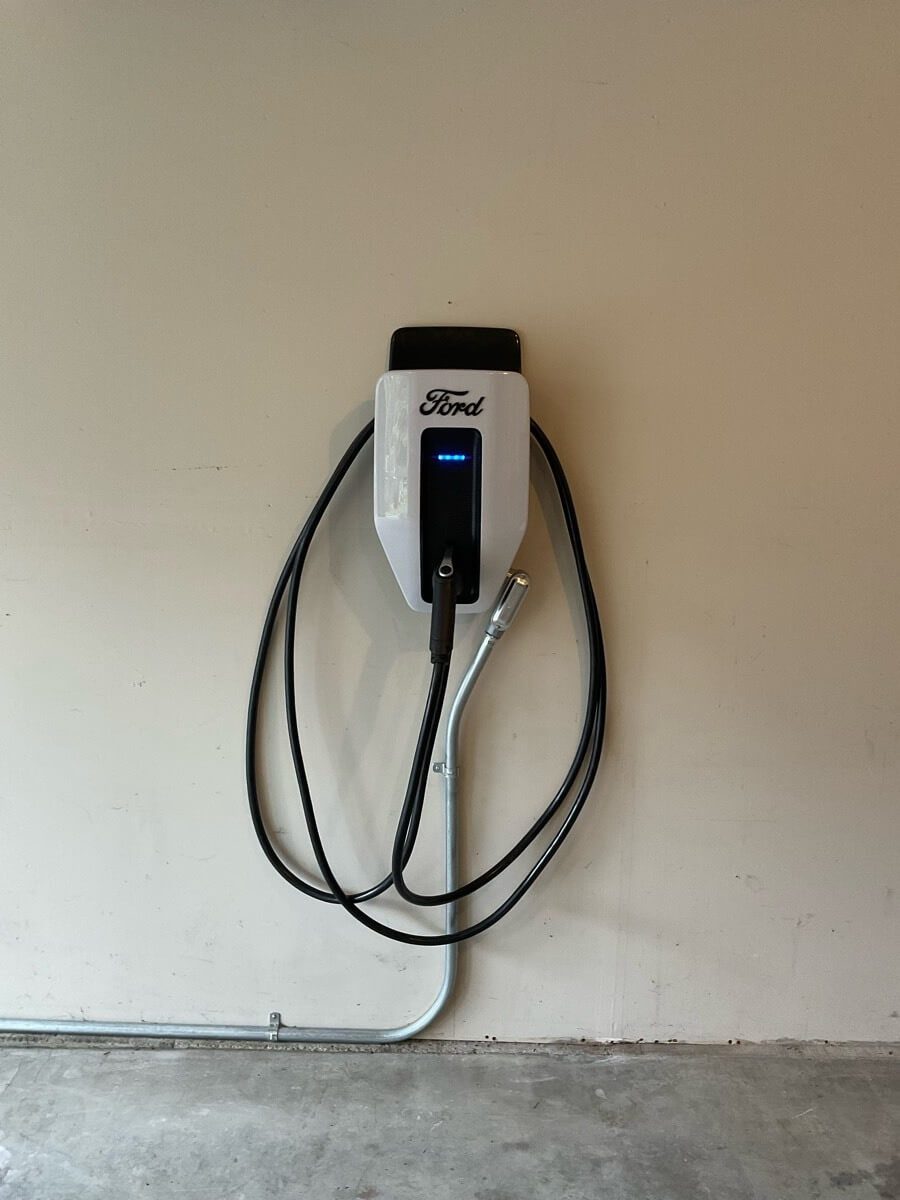 EV Charger Tax Credit
Get $1,000 off through the Inflation Reduction Act incentives passed last year. Use the IRA calculator to see if you qualify for the tax credit for an EV charger installation.
EV Charging FAQs
Can I charge my plug-in electric vehicle from solar?

Solar energy produced from your solar panels provides energy for all loads in your home. Charging your EV at home is like powering a load such as a TV or electric stove top. The electricity flowing through your home may be from the grid or your solar panels; if it's during a sunny, cool day and your panels produce power, there's a good chance your EV is being charged by the energy you create. If it's in the afternoon or night, that energy that is charging your car comes from the grid. Excess power generated during the day is credited to the utility, which then is used at night, so you are still offsetting the usage you'd otherwise be paying for by having solar panels.

Can I charge my EV from my home battery backup when the grid goes down?

Although highly not recommended, you can charge a plug-in electric vehicle from a Powerwall storage battery. We must warn you that charging an EV battery from a house battery will quickly drain the battery and be very inefficient. The discharge rate for charging your EV can lead to long-term issues such as reduced storage capacity.

Can I charge my plug-in electric vehicle from solar when the grid goes down? Can my house use my EV battery when the grid goes down?

Today, you cannot charge an EV at home directly from solar when there is a power outage. This is due to solar shutting down if there is no battery backup source to send energy to.

With EVs such as the Ford F-150 lightning, you can use your EVs battery to power your home during grid outages. Check out our blog on this awesome technology to learn more! 

At what rate does a level 1 charger charge my EV?

With level 1 charging, you can see a charge rate of up to 8 miles per hour of charge. This is best for short commute times, a consistent charging routine, and charging sources outside your home, like at the office. Here is our blog that covers EV charging from home.

At what rate does a level 2 charger charge my EV?

The charge rate for level 2 chargers is up to 25 miles per hour of charge. To have this at your home requires an assessment by a qualified electrical company like NWES to see if your home's electrical panel has space for the level 2 charger outlet. Here is our blog that covers EV charging from home.
Reviews
NW Electric and Solar did an outstanding job from start to finish, from evaluating my options to installation, every step was done professionally and transparently. Initially, I signed up with Tesla. After waiting for 2 frustrating years without getting any updates I cancelled my Tesla contract and engaged these guys. I am happy I did. A solar system is a lasting investment, and you need someone who can work with you every step of the process to optimize the design for your roof, answer all questions, and these guys do it well. I also got a level 2 charger installed for a reasonable add on price.
Bapi
Sammamish
Northwest Electric and Solar installed our EV charger. They were super fast, professional, and came in under a lot of ridiculously high quotes we were getting for a small job. Would definitely recommend them!
Jake
Northwest Electric and Solar did both our solar and EV charger install – can't recommend them highly enough! The whole team was super responsive and well organized. Northwest Electric and Solar was competitive on price while delivering excellent service.
Alex
Shoreline